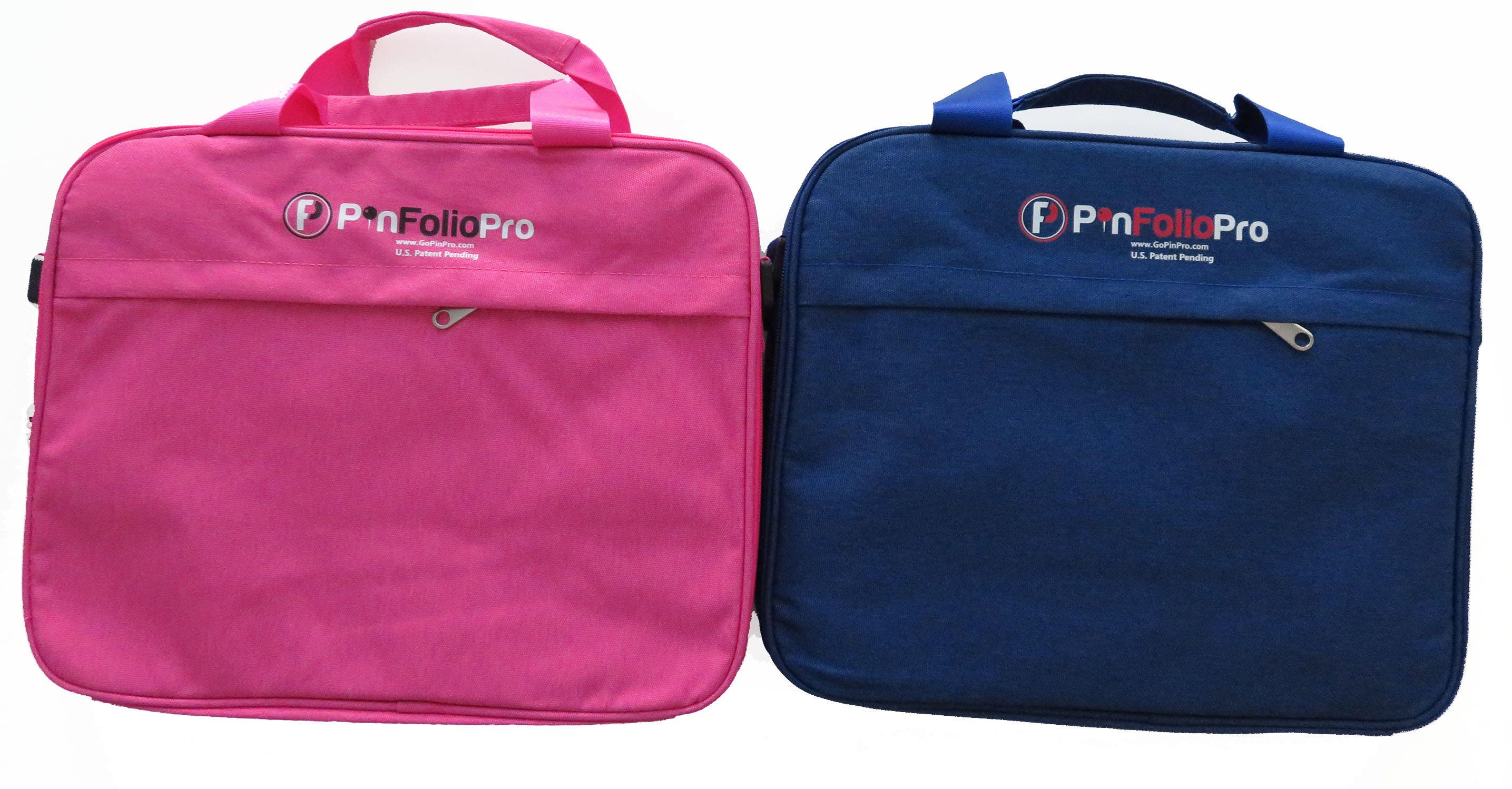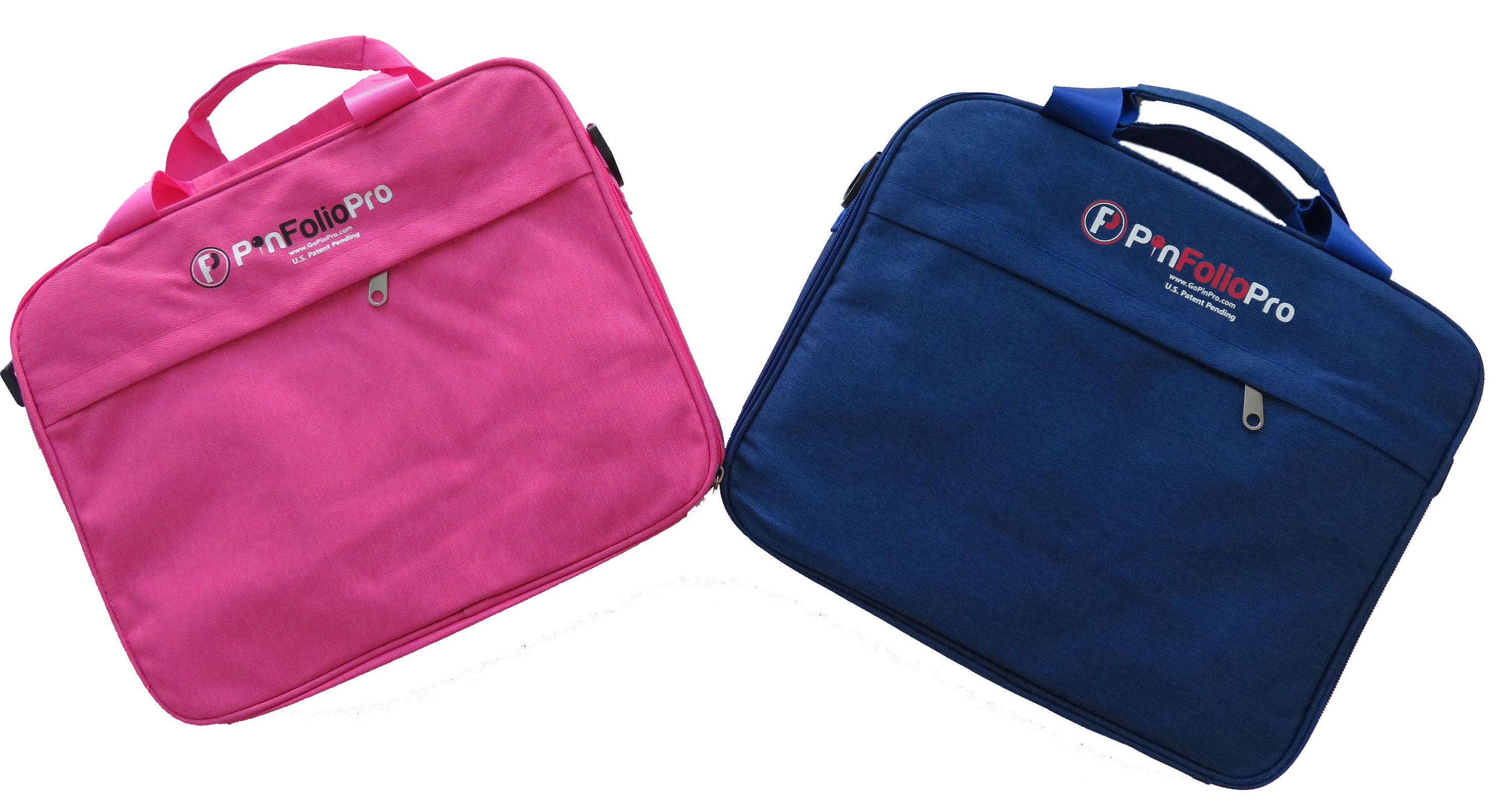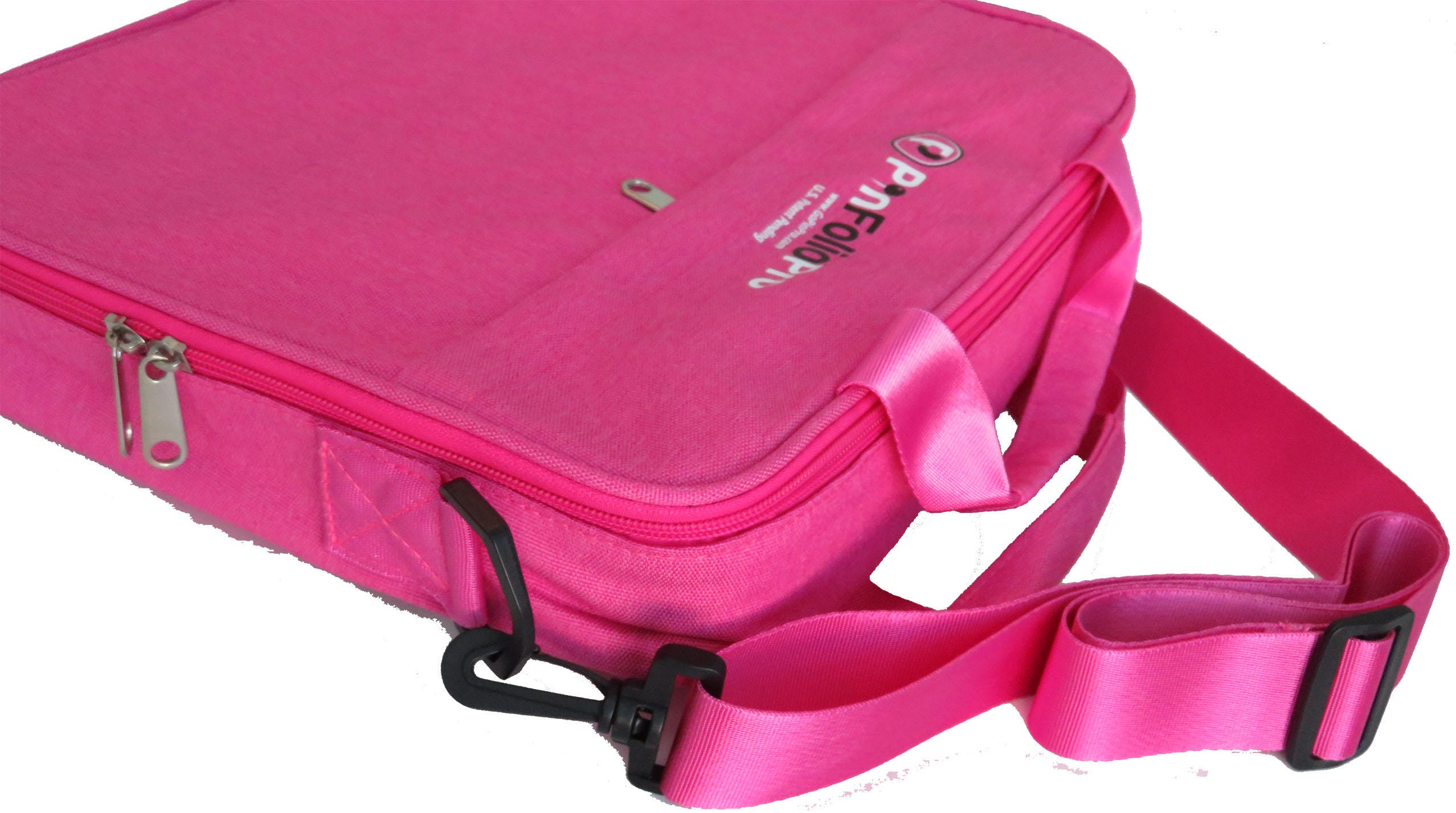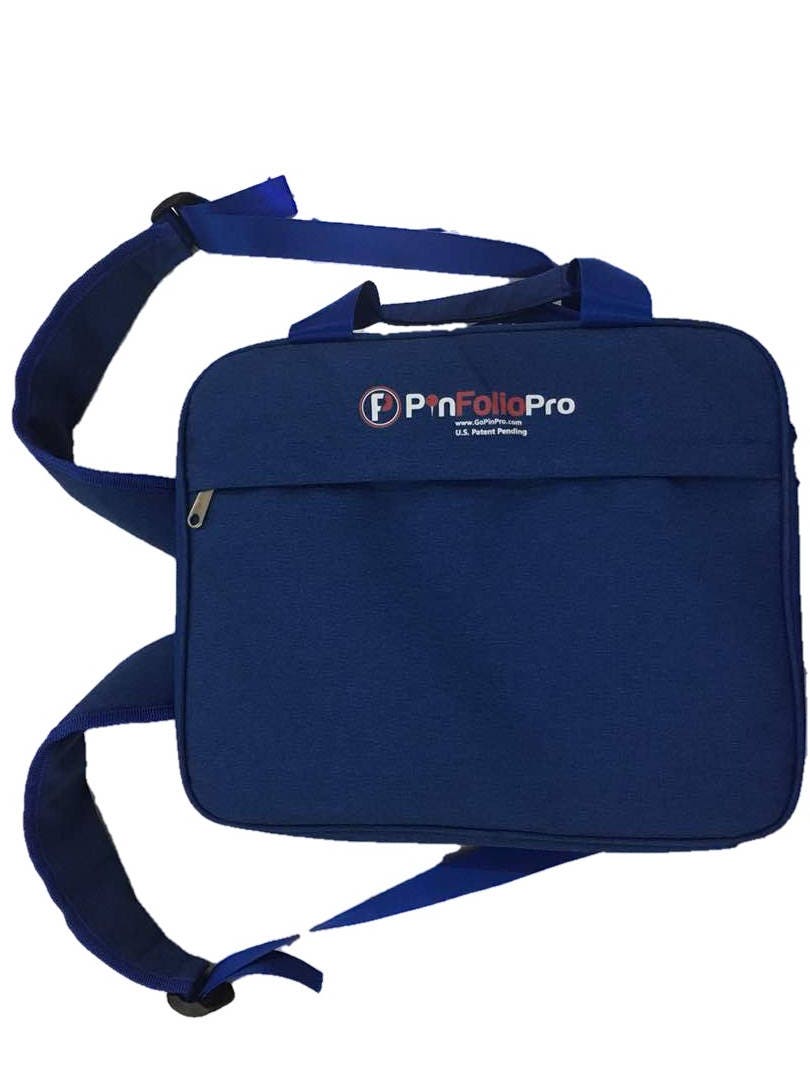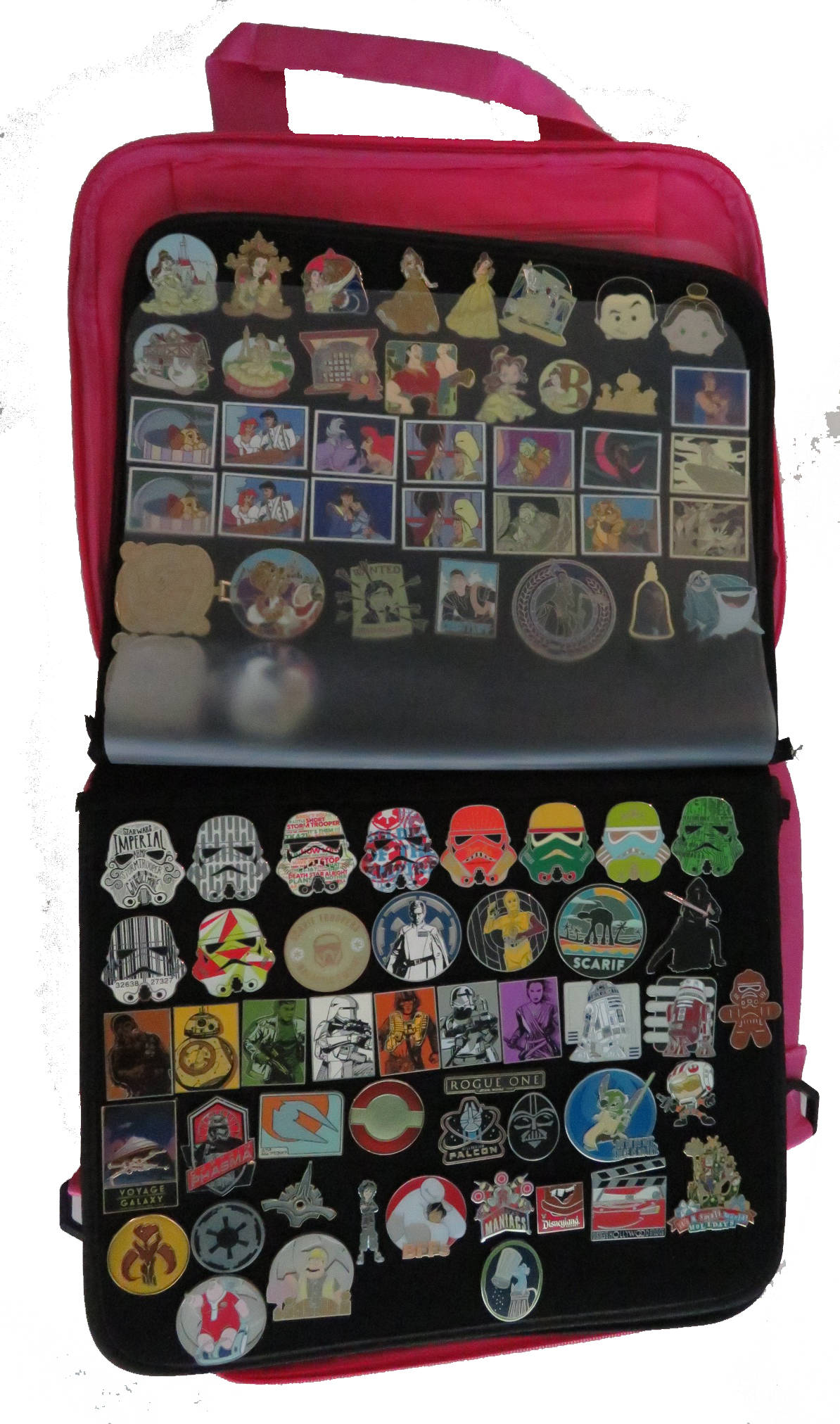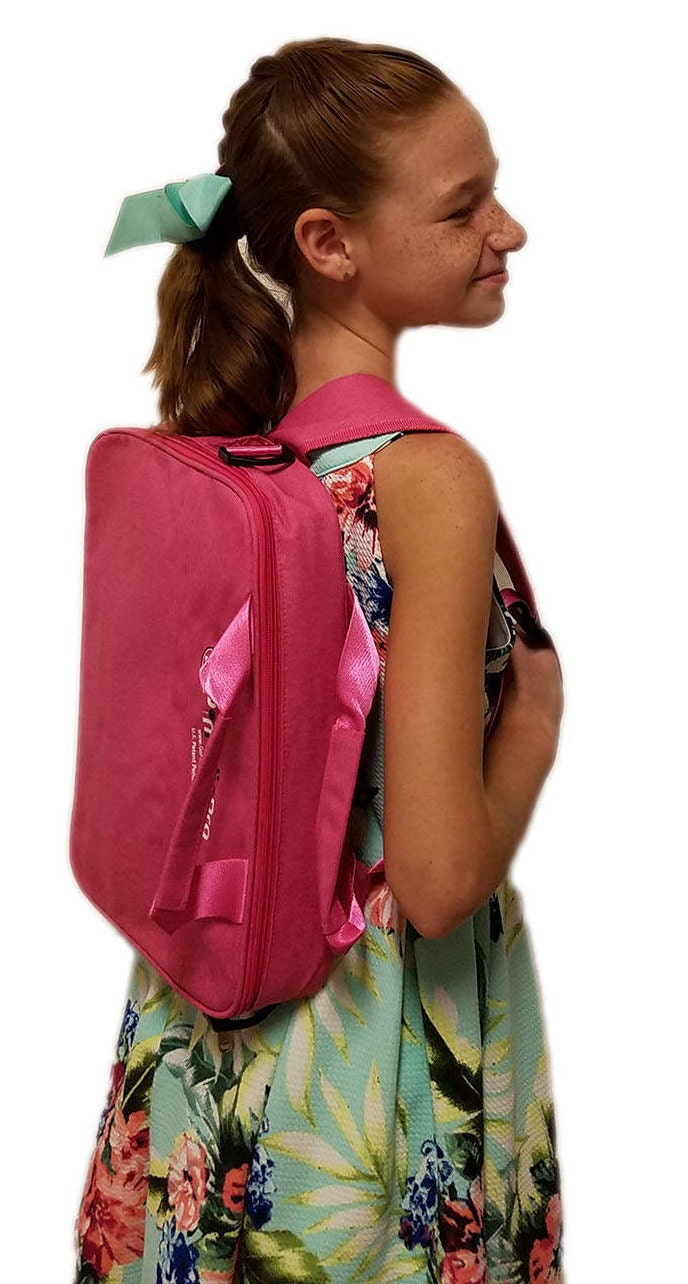 UNIQUE These IRREGULAR and/or DEMONSTRATION PinFolioPros are great for storing your pins - but may not meet our high quality standards. Some may have damaged straps, broken straps, slight tears, pin holes, or other slight damage. They may also be returned items. For the most part, they are still great! Some imperfections will hardly even be noticeable.

Raise your pin trading game and GoPinPro with this PinFolioPro Pin Trading Bag

PinFolioPro is a revolutionary pin bag that easily converts into a backpack.  

Three convenient ways to carry: handles, shoulder strap, or backpack straps
Rear pouch to conceal backpack straps when not in use
Distinct surface to place pins without the need for pin backs
Protective sheets to protect pins from scratches
5 spacious double sided puncturable pages 
Cleverly designed to maximize every inch of page surface
Effortlessly position and reposition pins over and over for the perect fit and display
Reorganize pins in minutes not hours
Zippered pocket on front
Zippered interior pocket 
Two colors to choose from
High quality fabric & stitching

You will be amazed at the amount of pins the PinFolioPro holds and displays!  

Use for your Disney pins, Olympic pins, Pax pins, Hard Rock pins, Destination Imagination pins, Odyssey of the Mind pins, Baseball pins, Football pins, Soccer pins, Hockey pins, Volleyball pins, Police pins, Firefighter pins, or any pins you can imagine!
Fast shipping and great product!