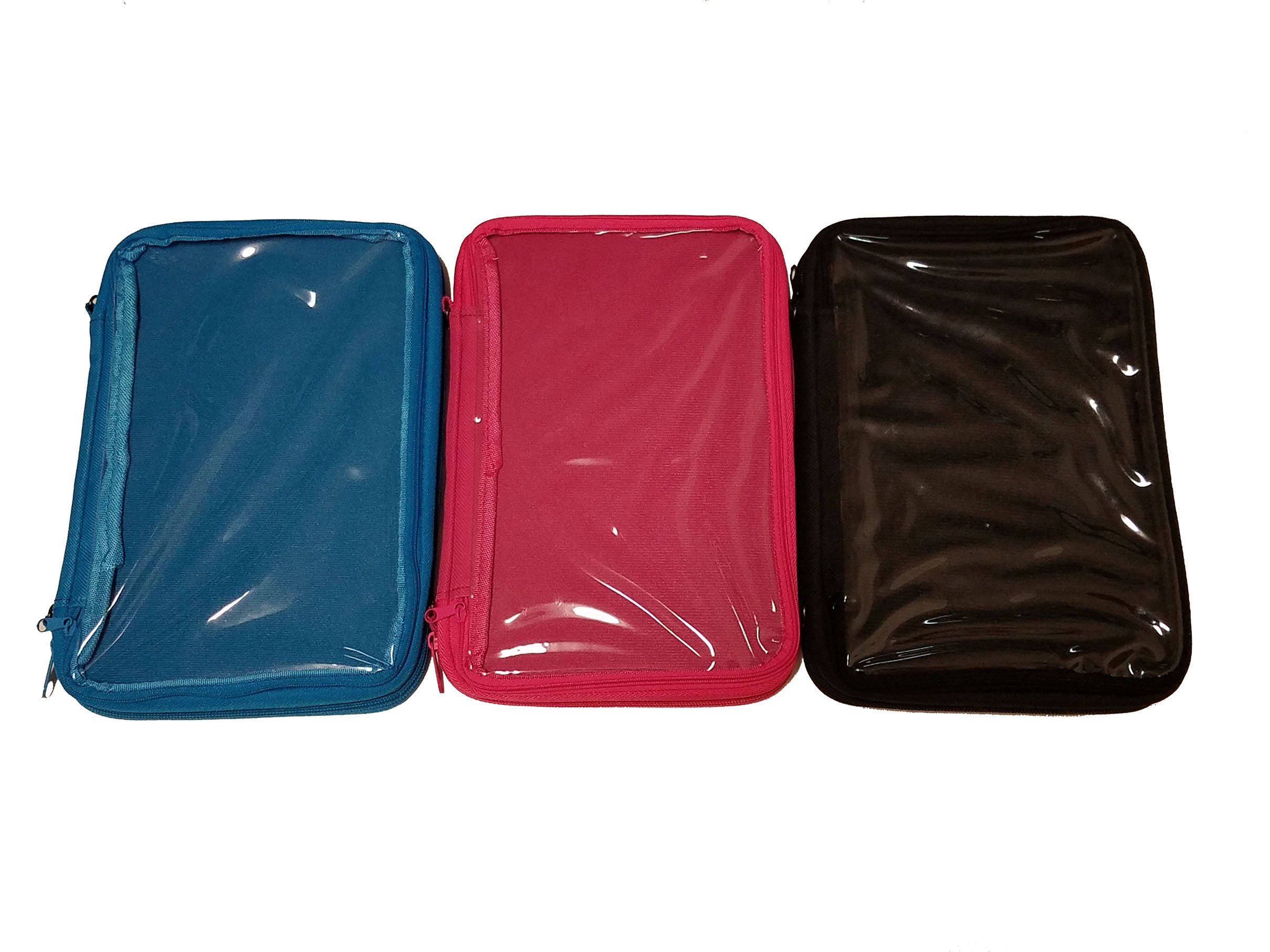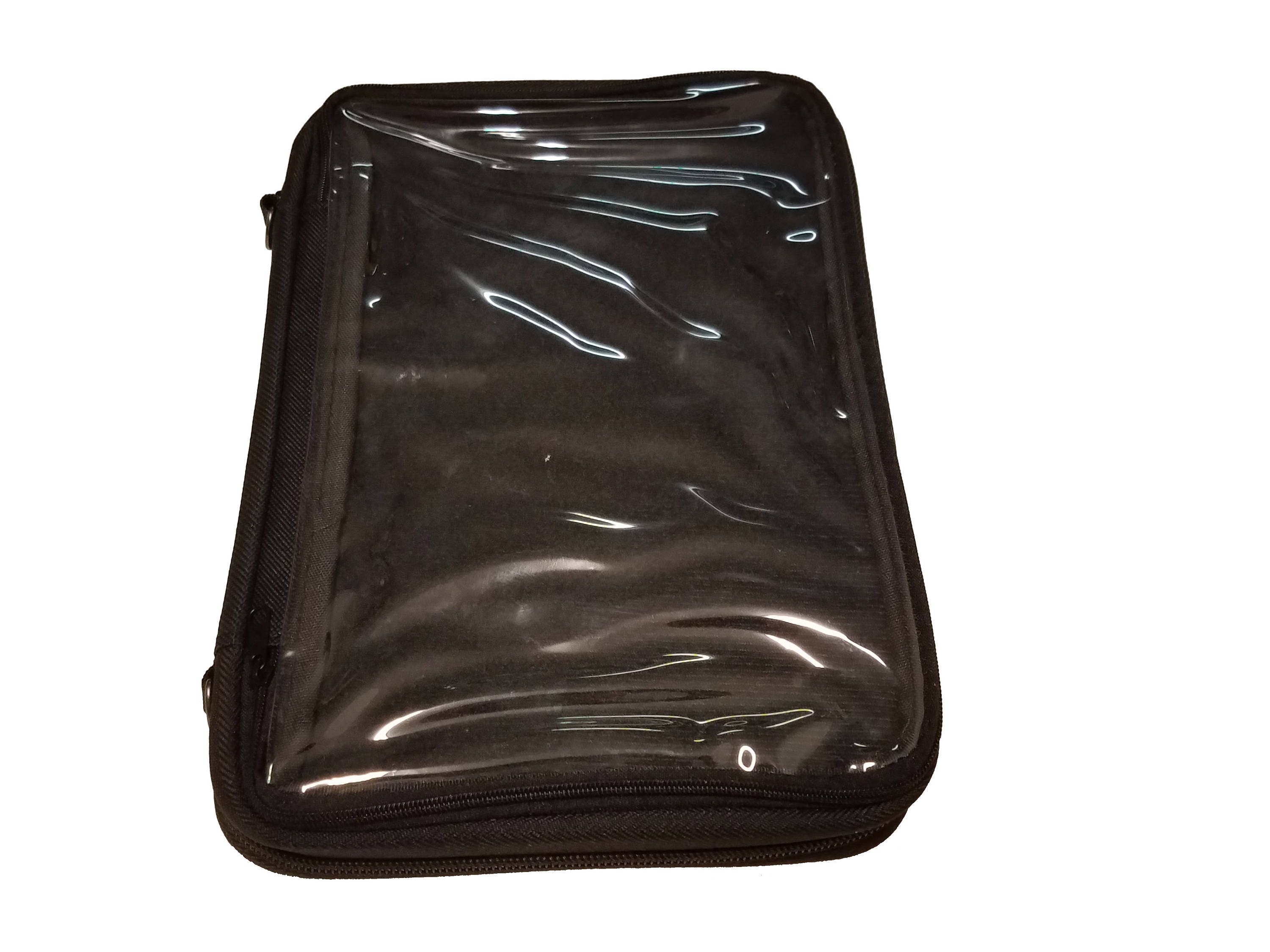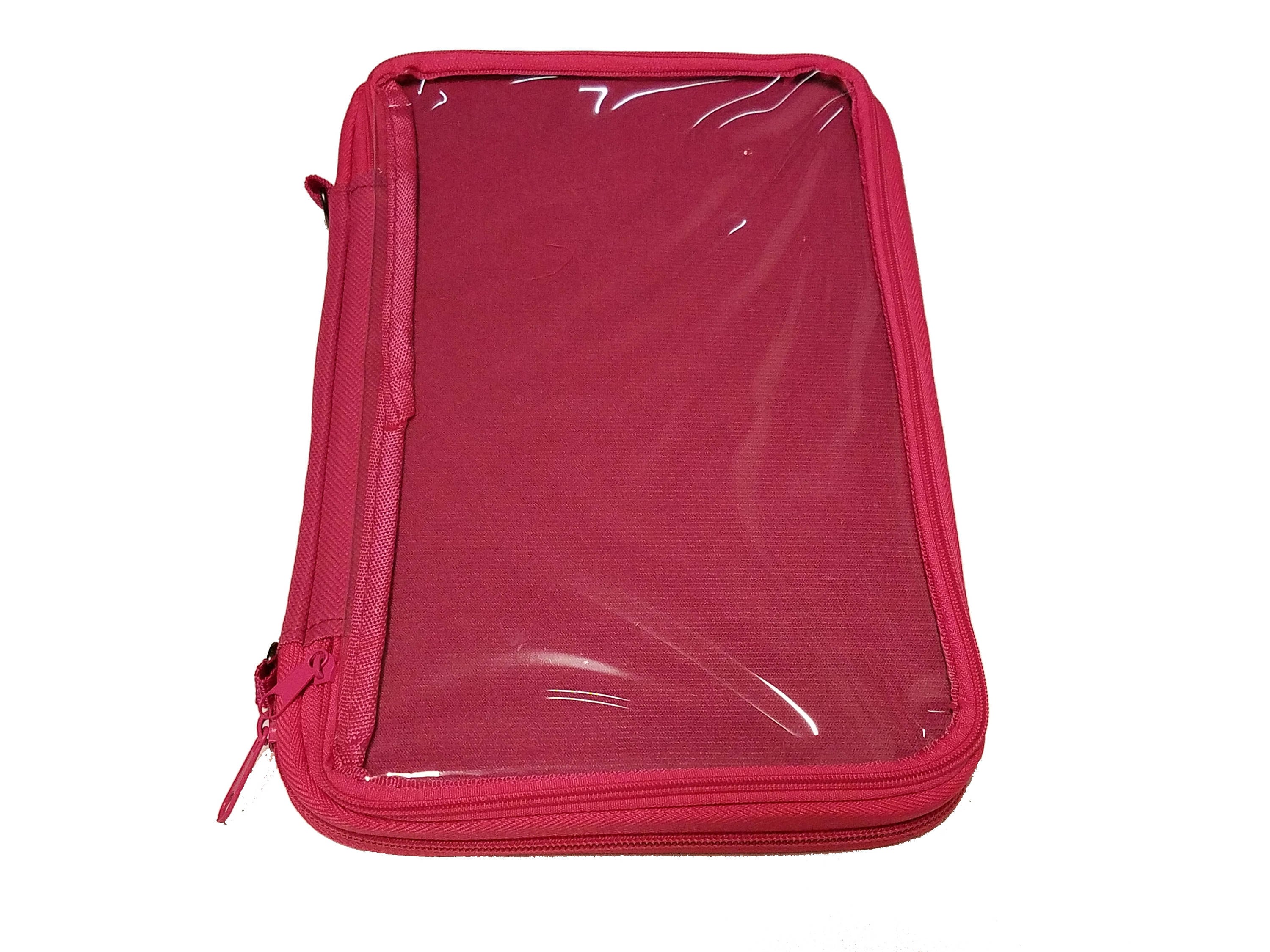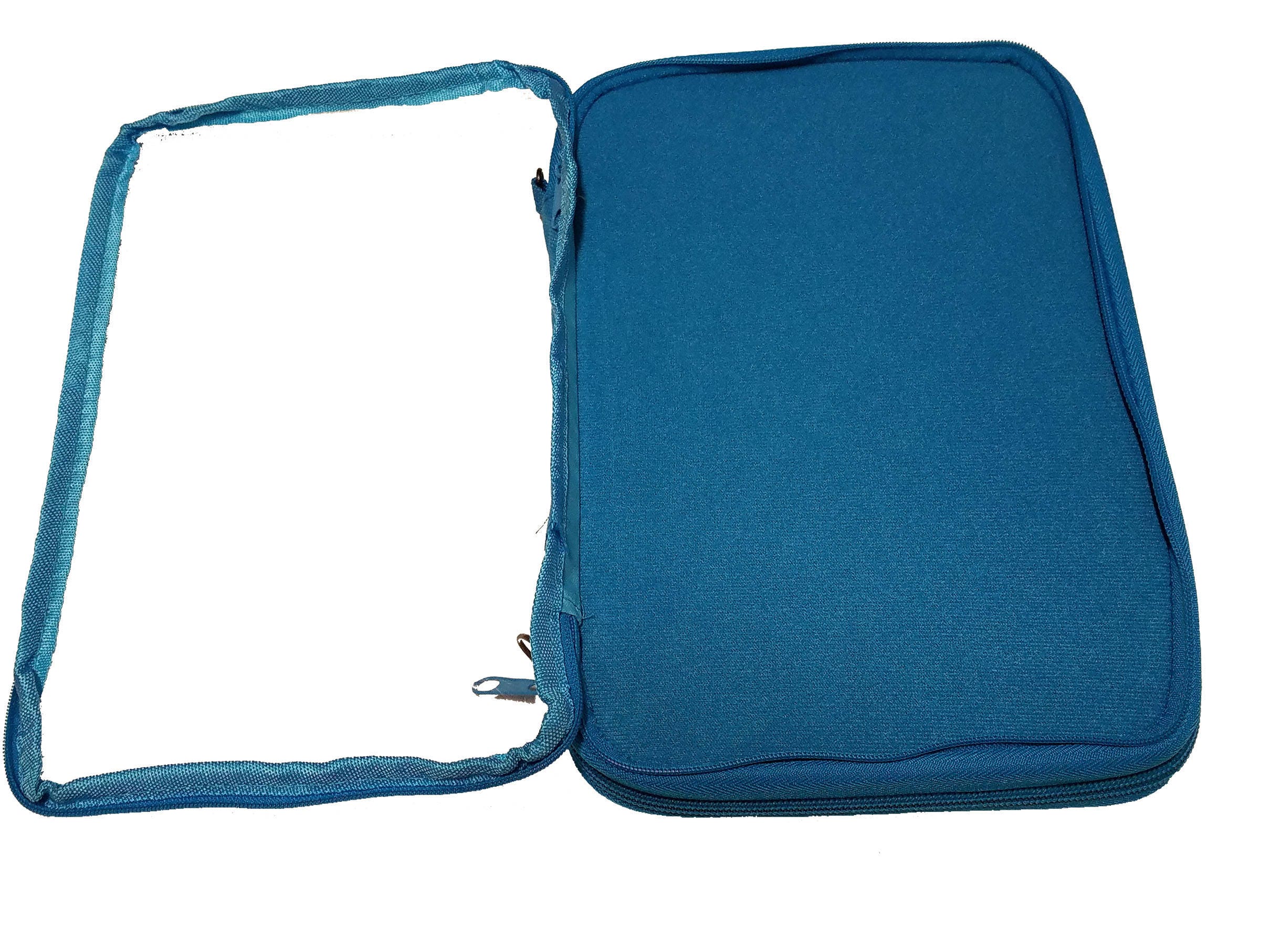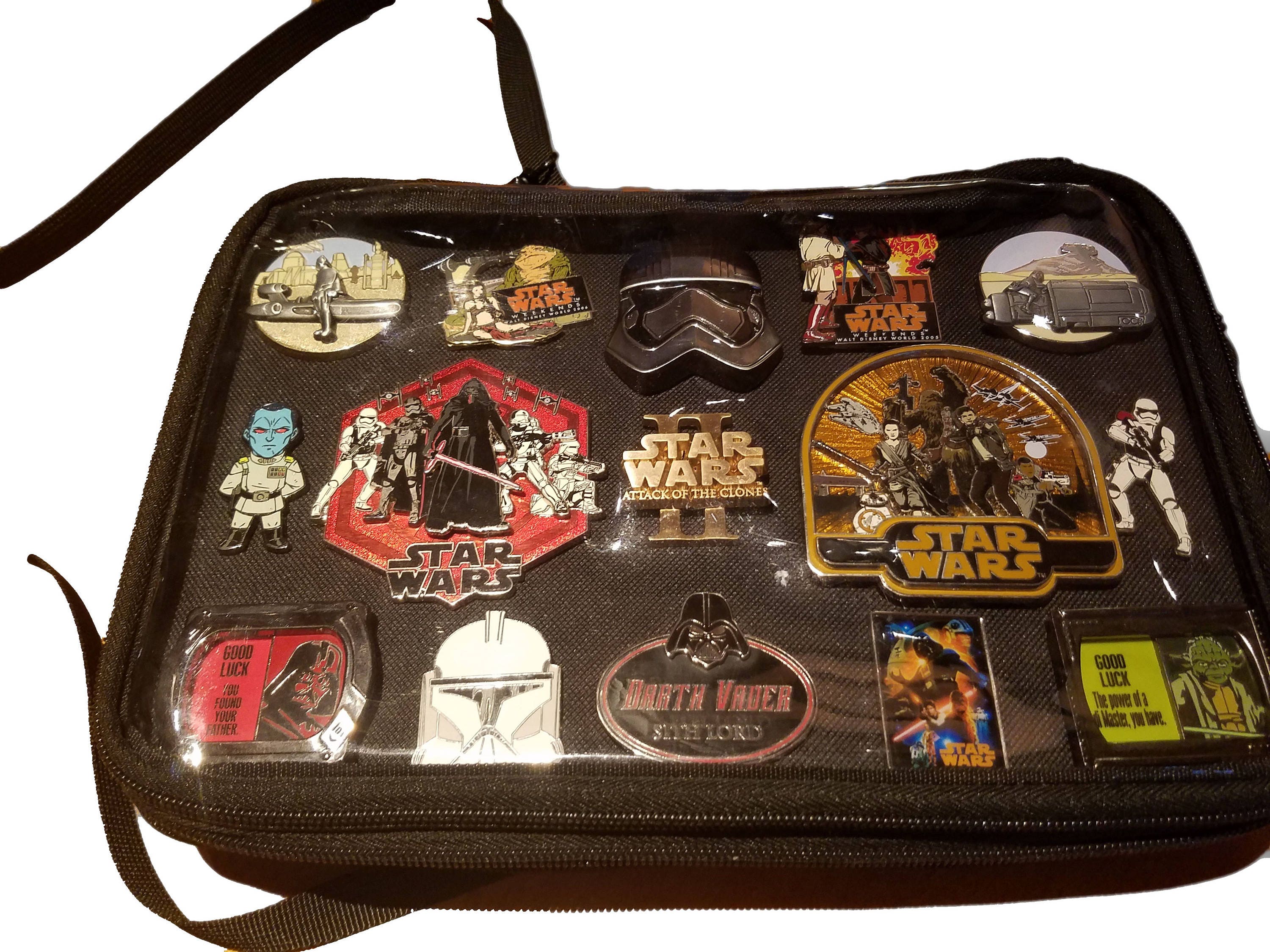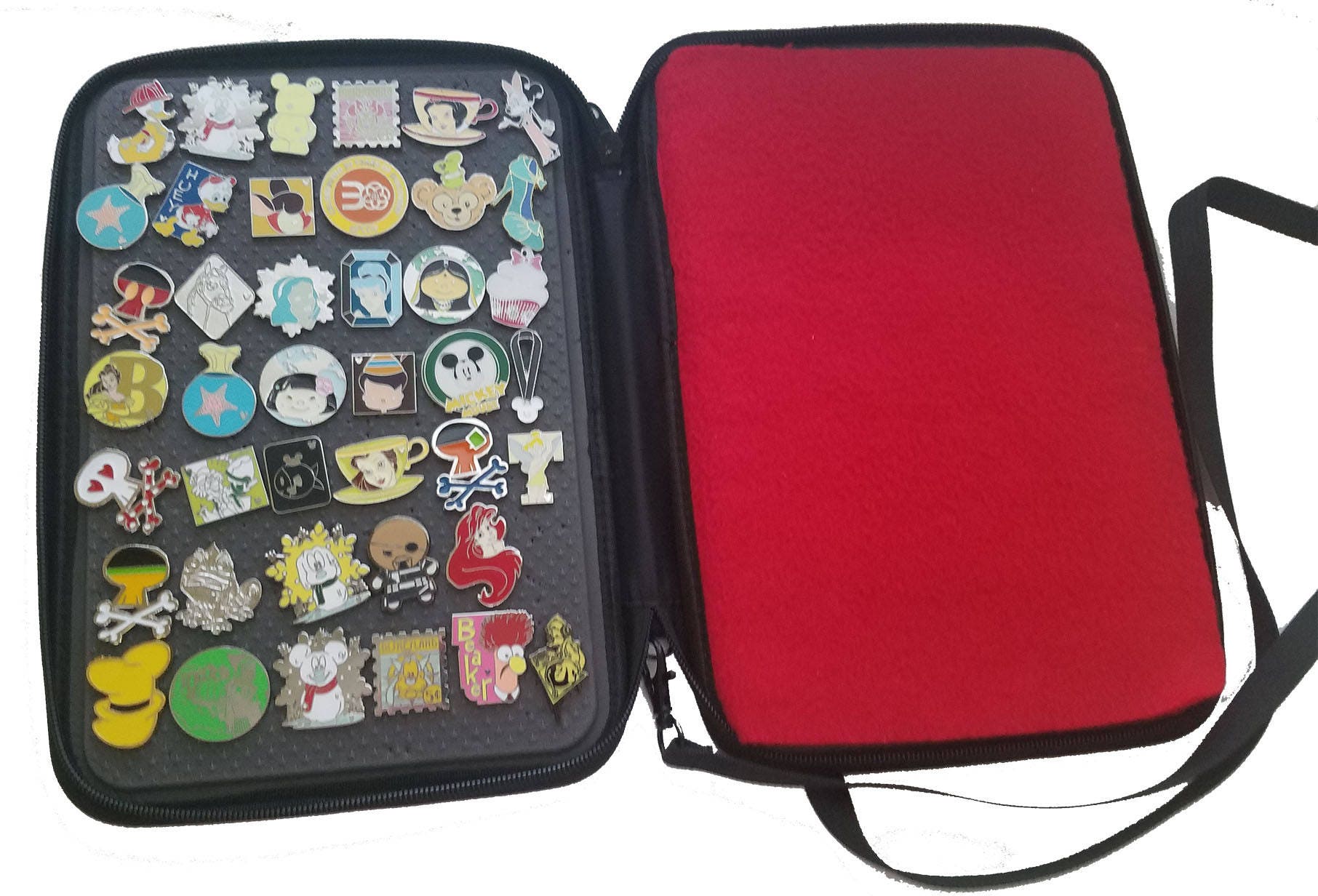 These factory imperfect PinFolios are great for storing pins.

All PinFolios are NEW, but have factory imperfections

Factory imperfections include at least one of the following:

Sewing imperfections
Dents on the front clear cover
Blemishes
Thinner than usual - the pins may very slightly push through
Color variations




UNIQUE How do you make PinFolios even better?
We'll SHOW you...
PinFolio SHOW builds on our revolutionary PinFolio design allowing you to SHOW off your pins while keeping them protected.

PinFolio SHOW includes all of the same features as PinFolios, with an additional surface for holding pins without the need for pin backs in it's own zipper enclosure. Pins are visible through the clear front for all to admire. Change your pins as often as you like with ease.

"Disney Pin Collector's Choice" Pax Hard Rock Olympic Destination Imagination Odyssey and many more

Benefits:
🎬Lightweight & Portable
🎬Protects from scratching and losing pins
🎬Eliminates need for investing in special pin backs, cork, or other materials
🎬Store & Display pins
🎬Rearrange pins as frequently as you like
🎬Shows off your personal pin style

PinFolio SHOW Specifics:
3 surfaces to arrange pins
2 zippers
1 clear window with zipper enclosure
Mesh pocket for storage
Removable & Adjustable strap to wear on shoulder or cross body
Felt divider to prevent scratching
Three colors to choose from

Dimensions:
L 10 3/4" 
W 7.5"
H 1 3/8"

Pins are for display purposes only. No pins are included. Any images shown are property of their respective rights' holders. All product names, logos, and brands are property of their respective owners. All company, product and service names used in this website are for identification purposes only. Use of these names, logos, and brands does not imply endorsement.
Excellent customer service - above expectations, folio is awesome!
Great quality for a factory imperfect. It does the job nicely and works well. Hard to tell it is a factory imperfect item. Love the lower cost option of buying a factory imperfect version.
Great quality for Factory Imperfect. Does the job and still looks nice.
This a great pincase! Don't even notice where the imperfection is.
Great quality and so much more convenient than other pin books. I love it!